Introduction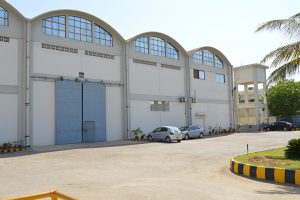 Yusuf Auto Industries (Pvt) Ltd., started operations in 1948, manufacturing Light Engineering goods, such as Drums, Barrels, and other metal containers for oil companies and Defense Purchase Department.
In the 1960s, through an aggressive expansion and diversification plan, the company entered the field of automotive parts and components manufacture. In a short span of time, the company managed to develop and produce various types of parts and components (such as Exhaust mufflers / pipes, fuel tanks, body axles and arms, brakes assemblies and all sort of sheet metal parts) for the Pakistani automotive industry.
With the passage of time, Yusuf Auto Industries has continuously upgraded its manufacturing facilities with state of the art technology and machinery. Today Yusuf Auto Industries stands as a complete automotive industry component / parts provider. Equipped with the latest heavy drawing hydraulic presses, mechanical presses, spot / seam welding facilities, and a complete modern die / tool shop, we are capable of catering for all kinds of automotive requirements of vehicle production in Pakistan.
Yusuf Auto Industries' Quality Department is equipped with the latest quality assurance equipment and tools, and is managed by a team of experienced and qualified engineers.
With over five decades of experience, backed by the strong support of qualified engineers, a highly skilled workforce, and the latest equipment, Yusuf Auto Industries is a force to be reckoned with in the Pakistani Automotive industry.
Machineries
"Yusuf Auto Industries (Pvt.) Ltd."]We have equipped ourselves with the Heavy Deep Drawing Hydraulic & Mechanical Presses, Specialized Welding Machines & our work. Die shop is capable of making Dies/Tools and Fixtures suitable for bulk production of various sheet metal item as per Drawing/Sample/Specification of International Standards in the supervision of well Experienced /Trained Q.C. Department.
Environmental Policy
YUSUF is committed to environmental impact of its operation and taking appropriate steps to minimize or prevent environmental pollution. YUSUF will maintain compliance with relevant environmental laws and regulations, and conducts its operations in a manner that is designed to protect the environment and the people who live and work in a greener environment